Those with a taste for the great outdoors will find themselves fully satisfied in Japan, a nation filled with natural diversity, catering to all tastes and preferences. No matter which part of Japan one might find themselves in, there will always be something to explore outside, whether in the simple form of hiking through the lands or relaxing in a garden.
One of the common characteristics found in Japan's outdoor sphere is that the nation is quite proud and protective of its natural wonders. Therefore, many of Japan's regions that are predominantly populated by nature are grouped in the form of National Parks, which in turn are maintained and managed by appointed bodies in the region. This allows local governments to protect the natural environment to the best of its ability, especially in the regions that play home to various forms of wildlife.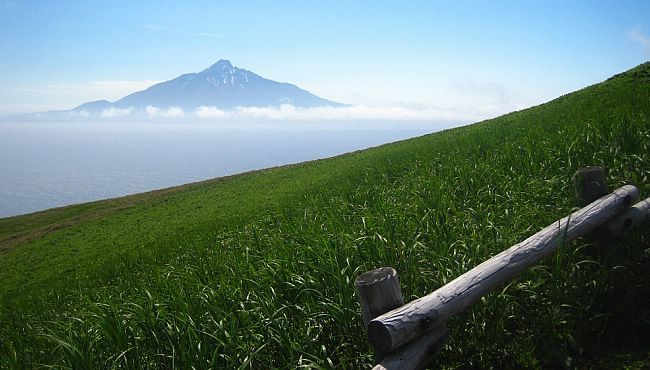 The Rishiri-Rebun-Sarobetsu National Park is one of the many parks one can visit in Japan. It is one of the northernmost parks in the country, spanning over the two islands called Rishiri and Rebun. In addition to that, the park includes part of the coastal area between Wakkanai and Horonobe, giving the park and overall diverse terrain. Despite that, the national park only covers about 200 square kilometers (80 square miles).
One of the most distinguishing features of the park is its alpine flora while providing excellent viewpoints to observe the volcanic mountains nearby, as well as the craters and other areas formed by marine-erosion, an interesting natural phenomenon that slowly but surely changes landscapes around the world.
The area of the park is also surrounded by ripe fishing grounds and inside the park itself there are many areas which are richly populated by Kelp, a type of seaweed often used in Japanese kitchen. This makes the area generally popular for fishermen and sea-farmers, however, their use of the area is regulated to keep the ecosystem healthy.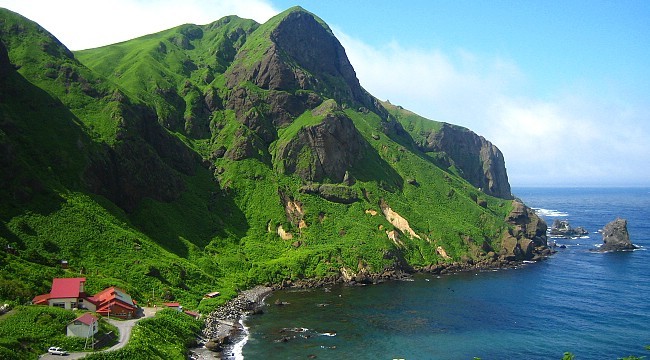 The way to reach the park is normally to use the Wakkanai National Highway, also referred to as the Japan National Route 40. From there one can take a ferry to reach the islands, which are only a short distance away.
An interesting fact is that Rishiri Island was formed by the extinct volcanic peak of the appropriately named Mount Rishiri, which was shaped like a cone. The island is around 180 square kilometers (70 square miles) large and sparsely inhabited.
Images by japan-guide.com