One of the easiest, most affordable and self-invigorating outdoor activities is to simply go an explore nature by foot – hiking to be precise. Japan is a place with nature like no other, all different kinds of landscapes to explore and enjoy – and many mountains and trails to hike.
As mentioned, there is much to choose from when it comes to hiking – one can choose to go for a purely natural route and for instance see sights such as Mount Fuji or any of the other mountains that are classified as most famous ones across Japan. Mount Koya, or affectionately Koya-San by locals, can be considered to be a contender for being on the list of special places one must visit when in Japan.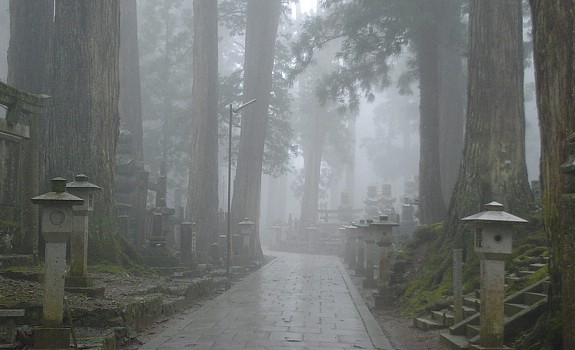 It has special religious meaning as the Shingon Buddhists, an old Buddhist sect, considers it to be its religious center. The sect has roots all the way back to the year 805 and was founded by one of the most significant figures in Japanese religion, Kobo Daishi. He is one of the few people on this planet who has a mausoleum dedicated to him and it can be visited here, at the Mount Koya.
The area of Koya-san is littered with temples almost, with many stone roads winding through the buddist area. It is a wonderful experience to hike the streets of mountain's valley and take in the sights of religious power – all the temples in the area are in some form dedicated to Shingon Buddhism and represent an important part of Japanese history and culture.
The most important temple to see in the area is the Kongobuji – the head temple of the sect alongside the mausoleum.
Another fun thing to do is to spend a night here, sleeping in one of the temple's lodgings after wandering around for the day. Here one can truly experience what kind of lifestyles a monk used to live, including their food and watching their prayers. There are well over three dozen established temples in the area will take in visitors for a small fee, an d those courageous enough to tackle a pilgrimage will stay for free.
Image by japan-guide.com