There's just something about watching a movie or reading a story featuring a scenic location in all its glory and then one day visiting that location yourself. Surely one has heard of the stories of people traveling all the way to New Zealand in order to stand on the same mountains wherein the filming of the famous Lord of the Rings trilogy occurred.
Given the prolific nature of Japan's outdoors, many such opportunities to visit places detailed in stories exist. Many local forms of entertainment revolve around specific landmarks and places, whether they may be a temple from a movie or a small town featured in an anime.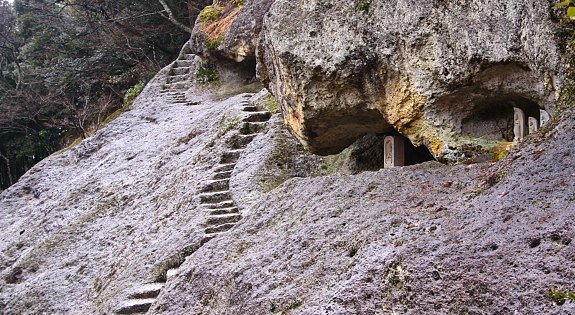 One location that would put quite many others to shame is the Narrow Road To The Deep North – which is, of course, not the actual name of any particular place. Instead, Narrow Road To The Deep North is the name of one of the most important and famous pieces of Japanese literature – it is the title of the world's most famous collection of Haiku poetry, written by none other than Matsuo Basho. The work is a travelogue, detailing his his journey through the rural and remote areas of Japan's north-western region, Tohoku.
In the stories told, Basho decided to travel to those rural lands of Tohoku, well aware of the dangers he would face there, a land filled with farmers and bandits. It is said that he didn't even expect to make it home alive and decided to sell his house and prepare a will prior to embarking on his journey. Accompanying him was a fellow poet by the name of Sora, who created a more factual recount of their travels, allowing us today to know which route they took.
Those with a taste for outdoor adventure can, fairly easily nowadays, make their way to the aforementioned part of Japan and see the places which inspired one of the most significant and of most impact works of Japanese art to date. However, there is much preparation to be done in order to tackle this journey and see all of its 43 stages. Regardless, undertaking such an adventure is said to be very rewarding and allows people to see Japan in a light that almost no other visitor is ever treated to. It is also recommended that the journey is done in summer and over a month's worth of time is invested, as modern transport is sparse in the far north of Japan and weather conditions do play a significant part.
First image by japan-guide.com
Second image by platial.typepad.com